Rebuilding Online Communities
pe•ple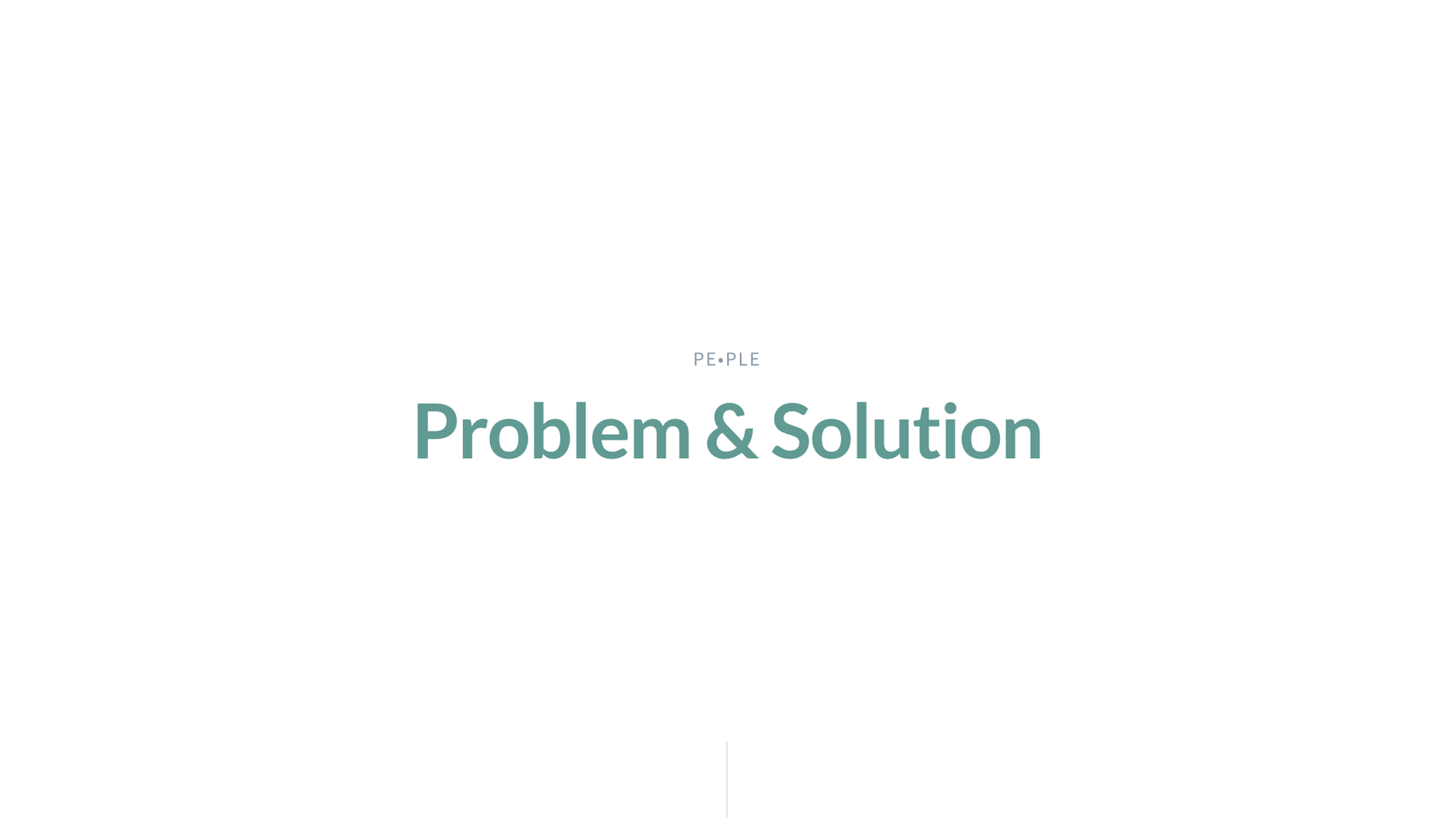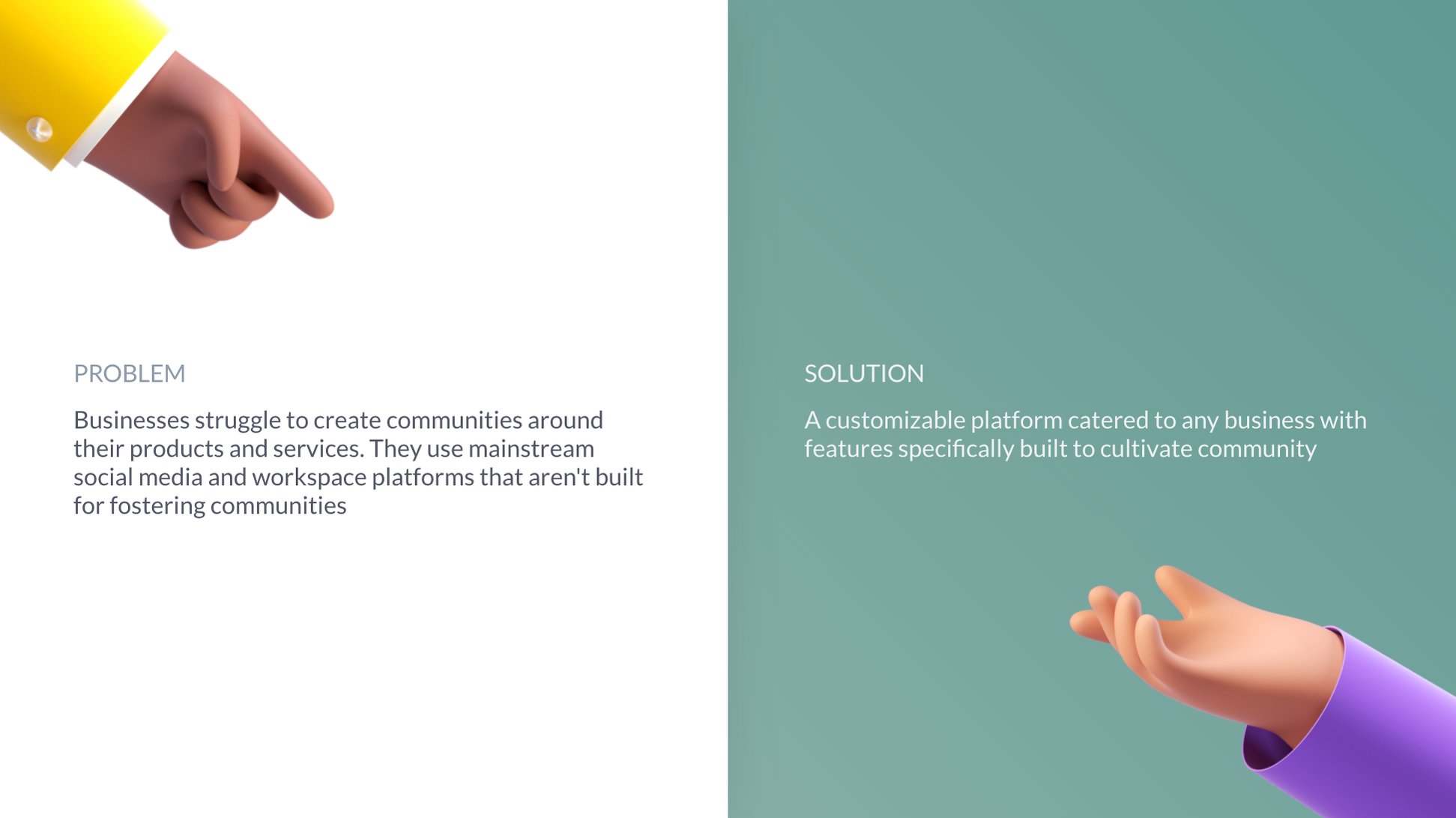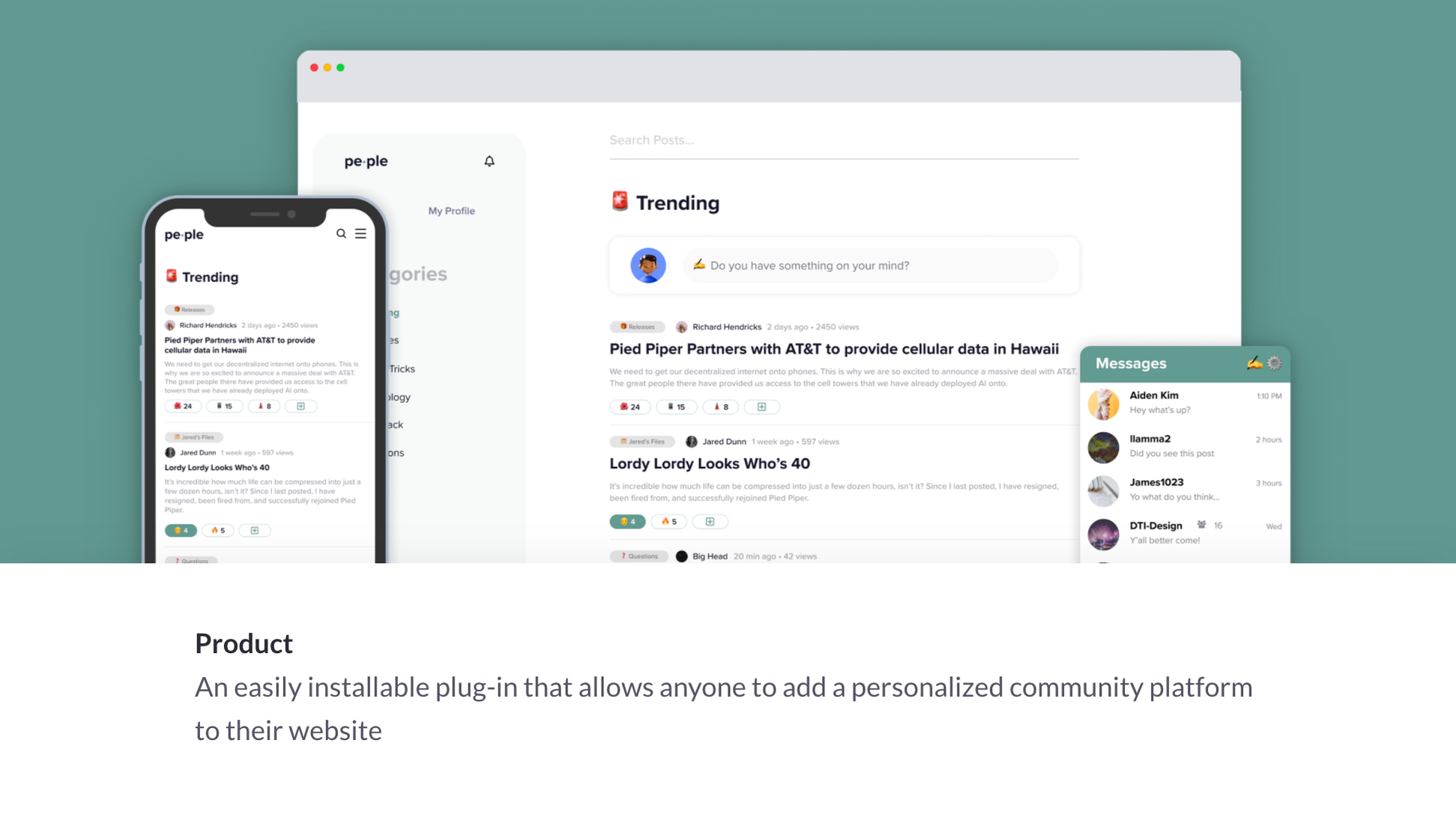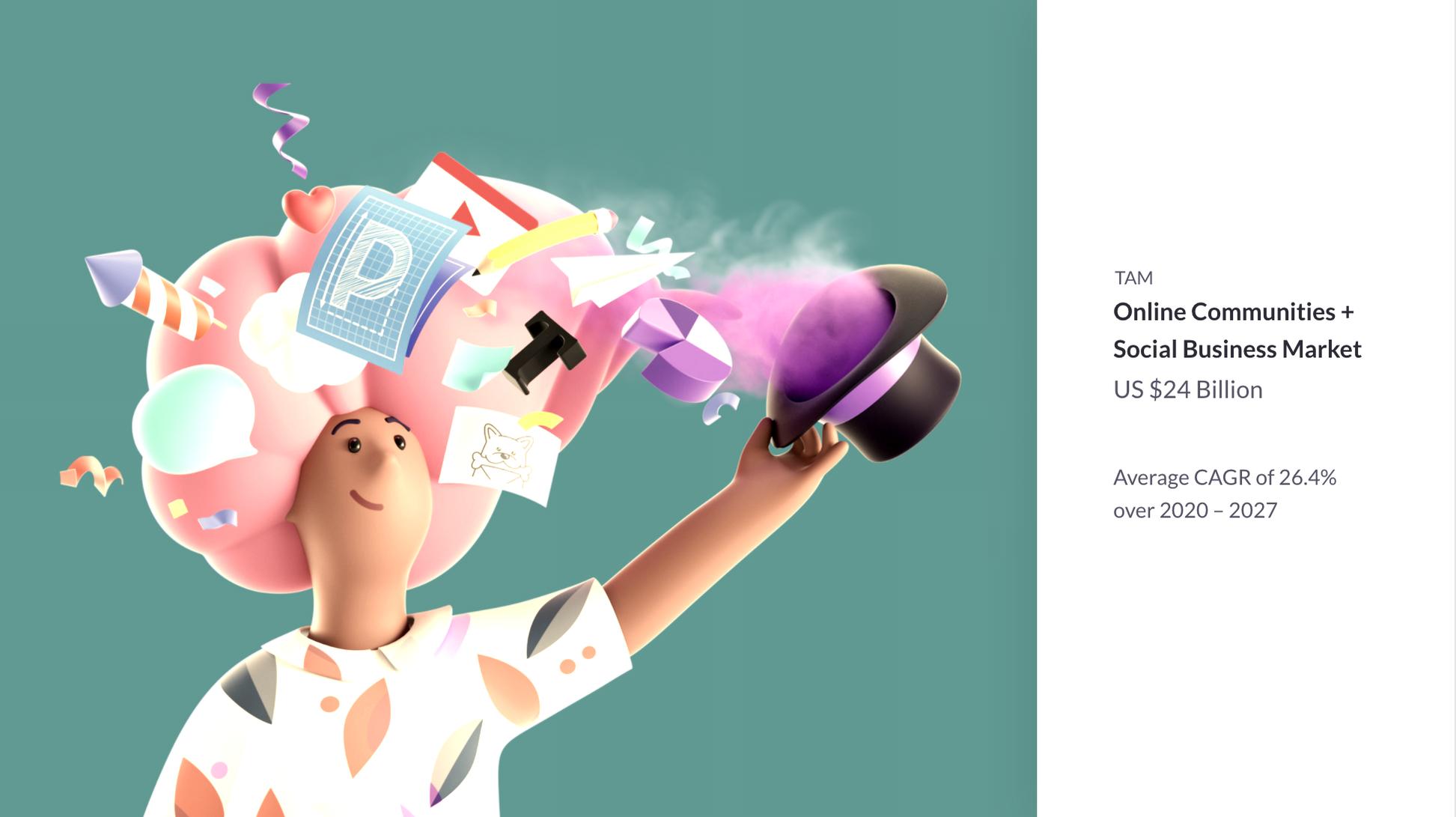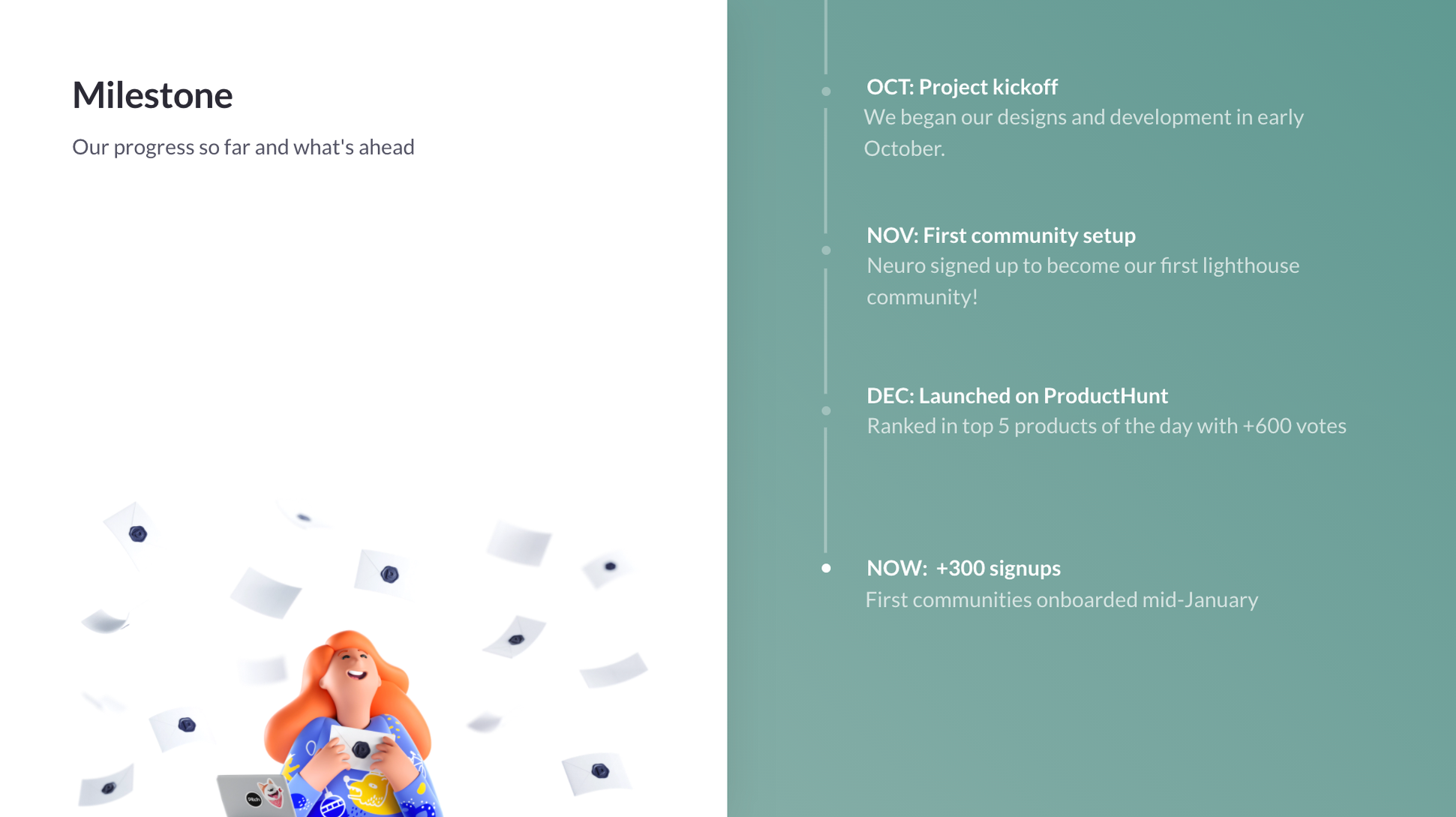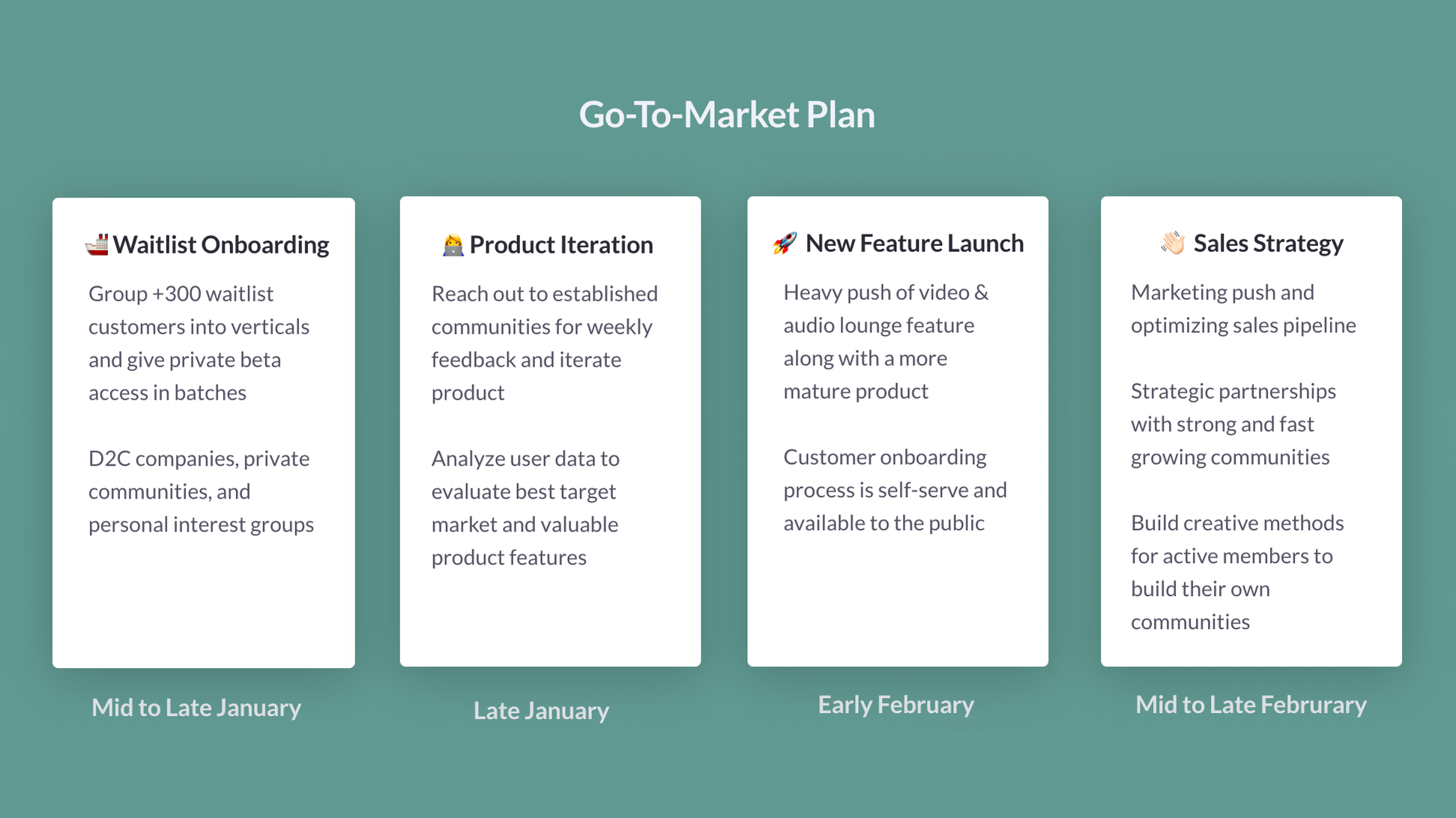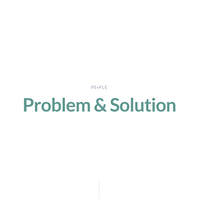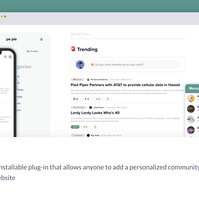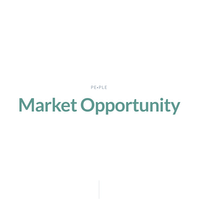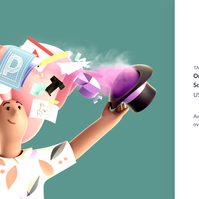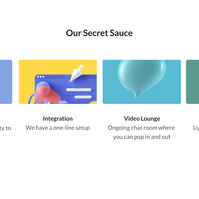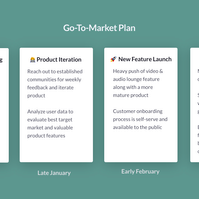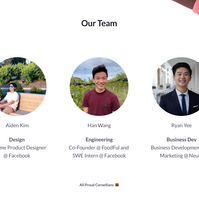 Overview
Co-Founded pe•ple, a software plugin that allows any business to embed a white-label community platform directly onto their website.
Roles
Co-Founder
Head of Business Development
Team
Han W.
Aiden K.
Hahnbee L.
Timeline
October 2020
to
February 2021
background
the importance of community.
Community is essential to the human experience. We find it in so many places: family, friends, jobs, and organizations. We even find community in the artists we admire, the missions we support, and the food we enjoy. Community allows us to feel as though we are a part of something greater than ourselves.


As a student at a school with 15,000 undergraduates, the communities we are a part of become our identity. They play a crucial role in helping us navigate a vast sea of people who are also figuring out where they themselves fit in.
problem
an unorthodox school year.
Unfortunately, the pandemic hindered many communities (organizations, clubs, and businesses) from forming new relationships and building upon old ones. Many organizations struggled with maintaining their community on virtual platforms such as Slack or GroupMe. There was one major problem:
These platforms were not built to foster community online.


Slack is a workspace communication platform, and GroupMe aims to bring group messaging to every device.
We also saw communities migrating to Facebook Groups. While the features and affordances on FB Groups are more conducive towards fostering online communities, these communities were centralized onto a platform with other Facebook products (Events, Personal Feed, Shopping, Messenger, etc.) which presented another problem:

How can we decentralize online communities, remove the clutter and noise that other platforms have, and give more agency back to the organizations that make these communities?
ideation/implementation
so, we began building.
At the beginning of October, we began building and designing our MVP. Given our small team, we were extremely nimble and had the ability to build and iterate fast. As a result, we had a fully-fledged product by the time we brought our first customer, Neuro, in November.
I took on responsibilities in marketing, product strategy, finance, sales, customer service, and operations. I oversaw our Product Hunt launch by preparing marketing materials (Medium Article), created and launched assets on social media accounts, and reached out to fellow entrepreneurs to best position ourselves for the launch.

We launched on Product Hunt in December where we achieved the Top 5 Products of the Day award.
Our launch on ProductHunt allowed us to garner a waitlist of 300+ businesses whose products and services ranged from a peer-to-peer VC network to Art Therapy.
To receive feedback in a more strategic manner, I created a roll-out and feedback pipeline which involved categorizing the businesses into verticals such as B2B Software, Finance, and Consumer SaaS. This segmentation strategy allowed us to identify which users we were finding synergies with.

Ultimately, this allowed us to group user stories, narrow our target market scope, and achieve PMF with CPG companies.
results
two heads are better than one.
By this time, we had met a few other players in the online community space.

Our friends over at Tribe Community Platform shared our outlook on the problem area and we approached them about potentially working together.

After a series of conversations and due diligence, we agreed that Tribe would acquire pe•ple and we finalized terms at the end of March 2020.